News
The Doug Prather EQUESTRIAN 2009 Calendar -Wins of Two PIAS Awards... AGAIN!!!
LEXINGTON, KY, July 12, 2009— The DOUG PRATHER EQUESTRIAN 2009 CALENDAR, published by Red Sky Publishing, Inc. recently received won TWO PIAS awards- "Best of Category" and the "Award of Excellence" in the calendar category from the Printing Industry Association of the South (PIAS) at their recent 35th annual convention.

The PIAS Awards recognize and award excellence in design, creativity, production and printing quality, in the printing and publication professions.

"I am extremely delighted to have been honored, particularly that this is the second straight year of my equine performance calendar and to have won such coveted printing awards. I am deeply humbled that Lithographics printing company selected the Doug Prather EQUESTRIAN Calendar to have been entered," said Doug Prather. Doug Prather also has his very popular BLUEGRASS Calendar which has been annually produced since 1994. In addition to a large series of limited edition signed and numbered art prints and canvases, Red Sky Publishing, Inc. also has published the table top and limited edition book, PRIVATE ACCESS, which won the 2006 Best Pictorial Book of the Year Award by American Horse Publications.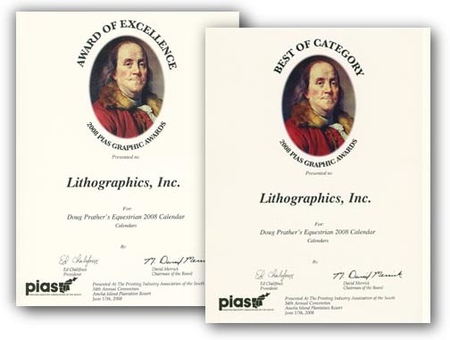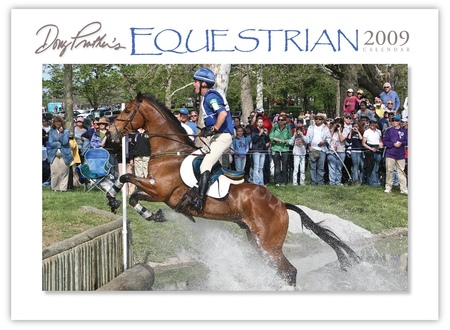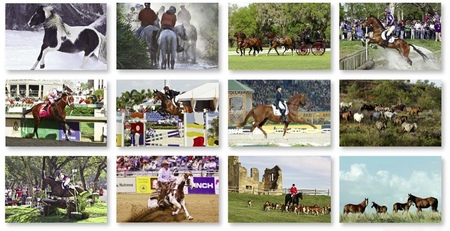 Go back...