News
Overflowing Crowd at $225,000 CSI3* Hagyard Equine Grand Prix
A capacity-plus crowd was watched in excitment as Paul O'Shea and Skara Glen's Machu Picchu win the $225,000 Kentucky Invitational CSI3* Grand Prix presented by Hagyard Equine Medical Institute, part of the Land Rover Kentucky Three-Day Event presented by MARS EQUESTRIAN, at the Kentucky Horse Park, Lexington, KY.
A standing room only crowd of 10,162 whooped and cheered every rider, and the riders were appreciative of their enthusiasm.
"The crowd is just fantastic, and yes it's unusual for us, we're not that used to it," O'Shea said. "It definitely raises your game and 'Machu' is very experienced so it helped us, he rose to the occasion. It was very nice how the crowd was so into it."
"We were kind of saying this is how grand prix should be," agreed Eugenio Garza, finishing with Armani SI Z, "It was an incredible crowd. My horse benefited from the crowd and the cheering. It's a little more attention and he jumps better. It's a great crowd and event, thanks to EEI for putting it on. It's a pleasure to be here."
"It's much more interesting for us to ride and the atmosphere makes everyone happy and we all enjoy it," said Rown Willis, who finished third on Blue Movie, "My mare jumped fantastic in front of that crowd. It's great for the sport."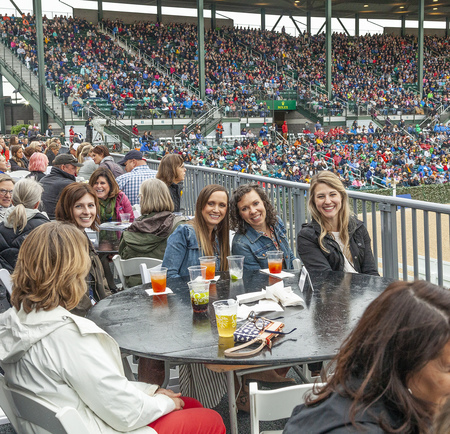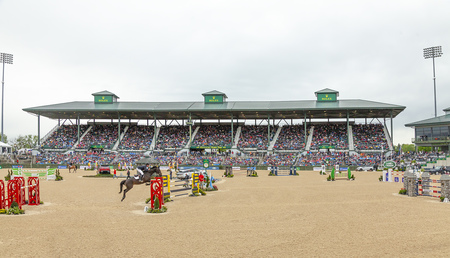 Go back...