News
New Installation Technique!
(Louisville, KY) A 10 foot wide x 8 foot tall state-of-the-art EFX vinyl mural wall room installation was recenty installed in a private residential entertainment room in Louisville, KY.
This dynamic image of, "Paints In The Powder", the client says is so three-dimentional that it often "startles them" from time to time. "You can literally feel the power of the paint horses rushing toward you in the fresh powdered snow! !t's so overwhelming, it's like you are actually there!", they say.
The process used to create the mural is a new EFX satin vinyl wall mural material that uses archival color inks that won't fade over time. The material flexes to unusual spaces or corners and is able to be cut to exacting shapes by the installers.
Custom orders are available upon request for a wide variety of sizes for corporate and private applications.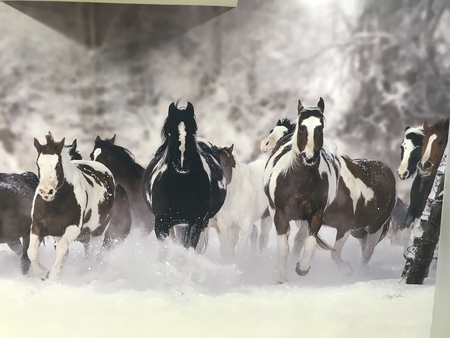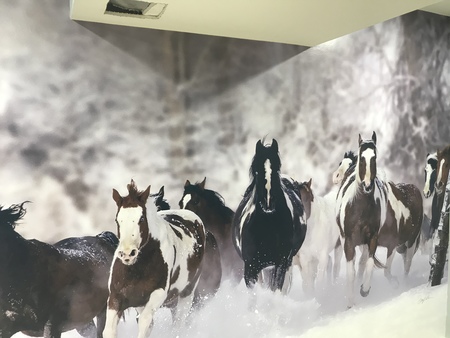 Go back...