News
Louisville Airport NEW BOURBON ACADEMY Restaurant Installation
(March 14, 2017, Louisville, KY) Doug Prather created floor-to-ceiling installation images of Bourbon Barrels for a new upscale restaurant located on the second floor of the main rotunda of the airport, the space previously housed a private club and smoking area where no food was prepared. It was hard to find and lacked appropriate signage.
"The inspiration behind the concept was to not only serve Bourbon to patrons but to educate visitors about Bourbon and the heritage of Kentucky," says Lisa Kennedy, director of design and construction for Wisconsin's Manna, Inc., who provided design and construction services.. The entrance area features a Bourbon education wall where guests can read articles and see artifacts collected from Kentucky distilleries.
The "Bourbon Academy" also features rustic barn-framed Bourbon distillery pictures by Doug Prather.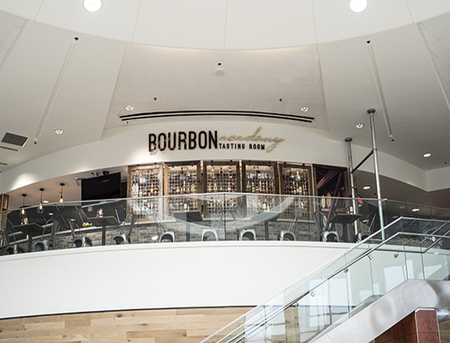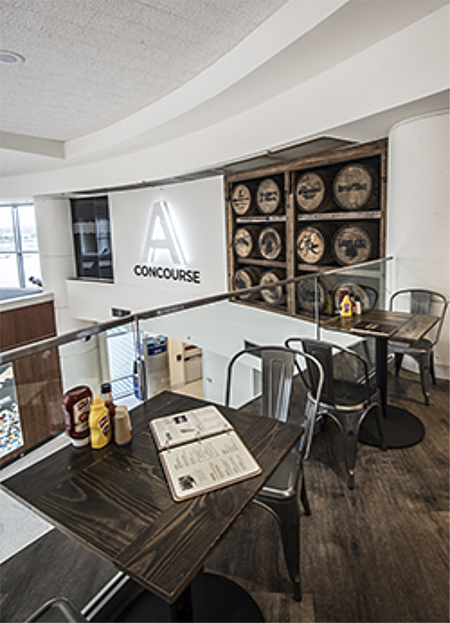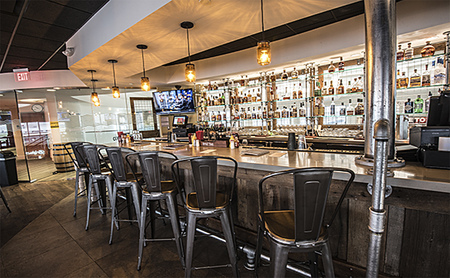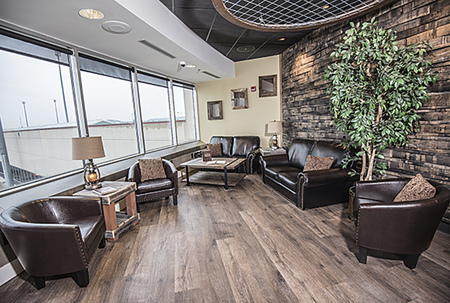 Go back...