News
Louisville Airport Chili's Restaurant New Massive Installation
(November 14, 2016, Louisville, KY) The new Chili's Restaurant in the newly remodeled Louisville International Airport features a 25' long by 8 foot tall installation of Doug's famous Kentucky Derby race image in their new dining area in the main concourse.
The massive main-feature installation was printed using a unique barnwood finsh.
Two other 20" x 30" framed images of Doug's are also included in the new restaurant design.
Doug worked closely with Lisa Kennedy, Director of design and construction for Wisconsin's Manna, Inc., who provided her design and construction services for the Chili's (and Bourbon Academy) project(s) to the Tinsley Family Consessions in the airport.
The new Chili's and the Bourbon Academy are two restaurants which are part of Louisville International Airport's major renovation project.
Doug also has 40 oversized installation images in each of the TWO entrances to the Louisville Airport entrances featuring seasonal images of the Bluegrass. His images great thousands of visitors to the Bluegrass every year.
...Now, whether going to your cars or dining, Doug's images are everywhere in the Lousville or Lexington airports!!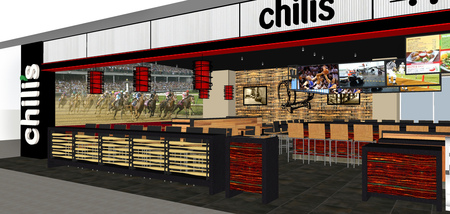 Chili's Restaurant in the LVL Main Concourse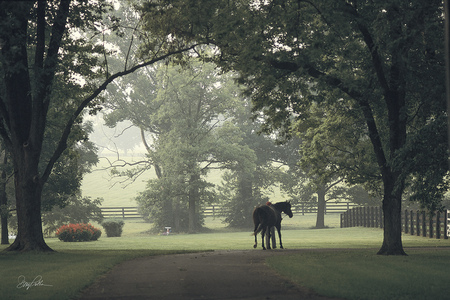 Kentucky Morning Turnout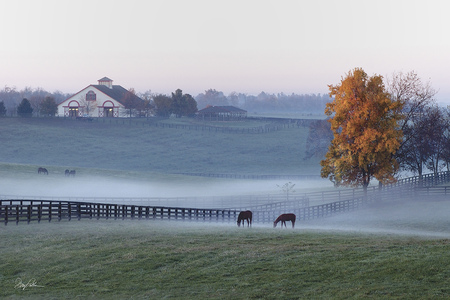 Grazing In The Fog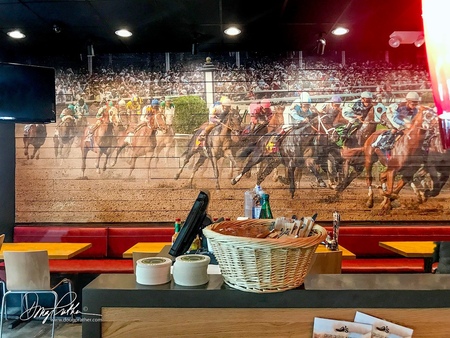 Detail of Barn wood panels in Chili's
Go back...