News
Doug Prather meets Triple Crown Winner JUSTIFY
(June 14, 2018, Louisville, KY) Undefeated Triple Crown Winner, JUSTIFY, returned to Churchill Downs for a week to Bob Baffert's Barn 33. This is the barn where he and American Pharoah both were stabled for their Kentucky Derby (G1) wins and then on to Triple Crown victories.
Doug Prather and a friend were able to visit the Champion during a slow day and actually get up close and personal with this soon-to-be immortal race horse.
JUSTIFY nuzzles up to Doug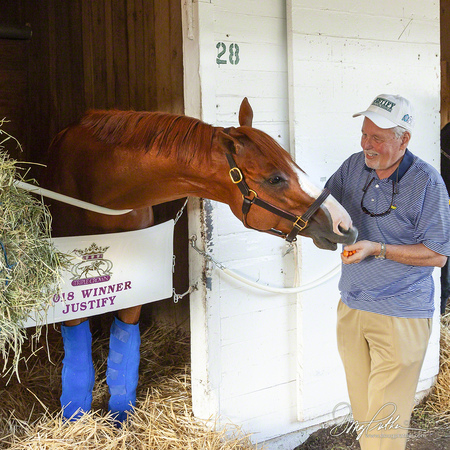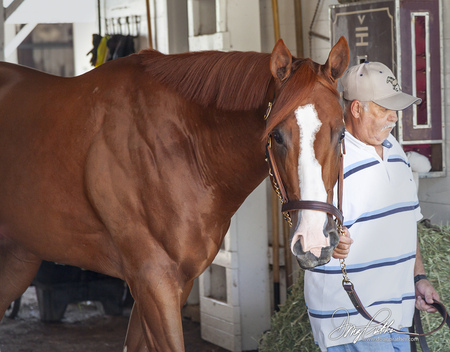 Go back...