News
Doug Prather gets his JUSTIFY Triple Crown Winner 2018 cap
(June 11, 2018, Versailles, KY) Doug Prather receives a "JUSTIFY Triple Crown Winner 2018" cap at the WinStar Farm Office, Versailles, KY.
He is standing in front of the Farm's trophy case (a special shout out to Diana for taking this pic!!)
JUSTIFY is the 2018 UNDEFEATED TRIPLE CROWN WINNER. winning the Kentucky Derby (G1), Preakness Stakes (G1) and Belmont Stakes (G1) . To top it off... HE WON ALL OF THEM WIRE-TO-WIRE, and in either the deep slop or on a dry surface.
He is only the 13th Triple Crown Winner in to have accomplished this amazing feat.
Congratualtions and Blessings to the WinStar Team!!!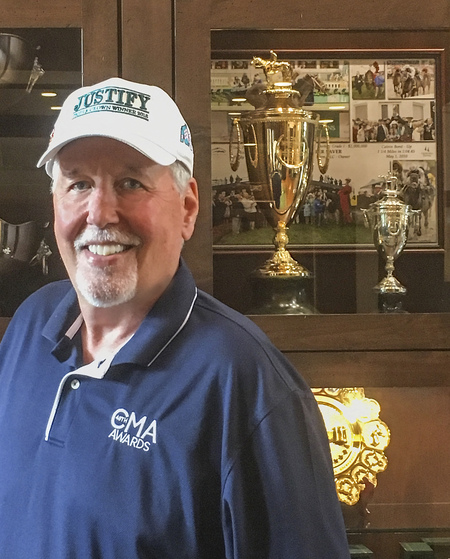 Go back...