News
Custom-sized exact-measurement private residential Installation!
(Louisville, KY) We excel in exact-measurement installations. In this case an over-the -fireplace custom private residential installation.
Recently, we were challenged with an installation that our customer wanted to be mounted over his fireplace, which was framed with a beautiful ornate white trim.
Our solution was to create Doug's famous image, "Kentucky Morning Turnout" as a 48" x 30" x 5/8" Chromaluxe art panel and to "float" the image off the wall slightly, using a "French Clip" technique, to hang it in place.
The result was spectacular! No glare of glass and the image is extremely durable with brilliant colors!!
Call us with your imaginative idea and we will create it!!! (800) 854-5613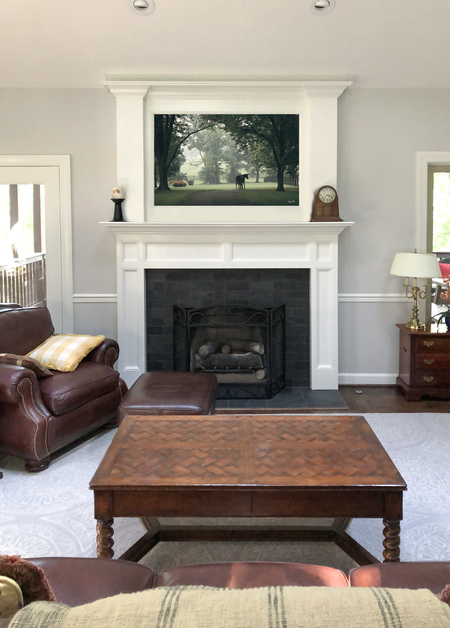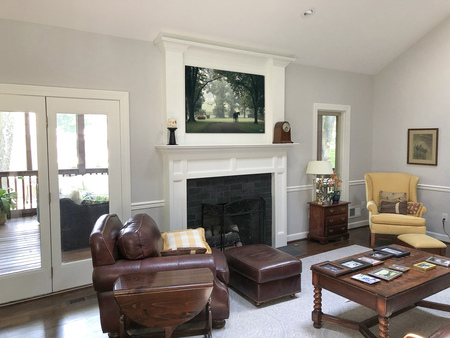 Go back...