News
ACUITY - Wealth Managment Advisor installation
(Lexington, KY) Three oversized Chromaluxe by Doug Prather were installed in the ACUITY - Wealth Management Advisors offices this week in downtown Lexington, Kentucky.
An 8 foot long image of PISGAH SPRING greets clients in the foyer; a 9 FOOT LONG image of FALL FOGGY MORNING is in their boardroom; and a 60" x 40" image of THE GLORY OF KENTUCKY is in their central hallway.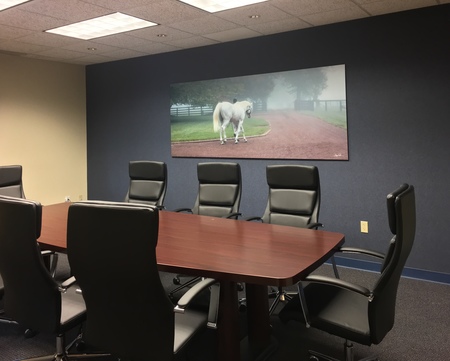 9 foot long FALL FOGGY MORNING in the ACUITY 20 foot long Conference room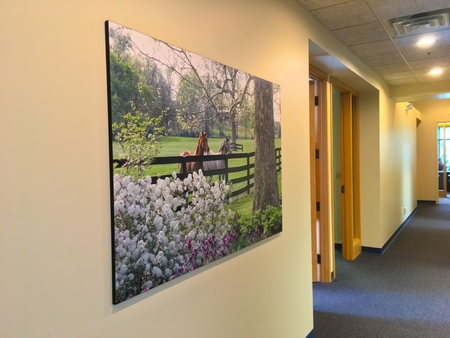 THE GLORY OF KENTUCKY Chromaluxe in the ACUITY main hallway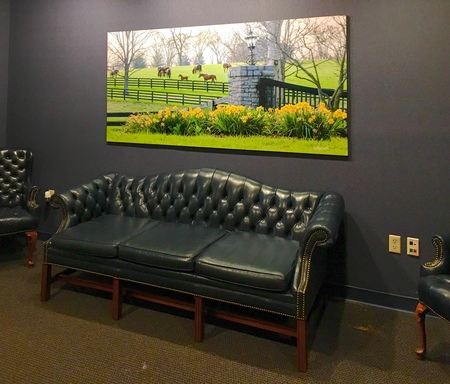 8 foot long PISGHA SPRING Chromaluxe image in the ACUITY entrance foyer
Go back...