News
AAEP/San Antonio Henry Schein Animal Health Booth features Doug Prather's 6666 Ranch print
(November 17-19, 2017, San Antonio, TX) At the recent AAEP/San Antonio Henry Schein Animal Health booth, 1,000 Special Edition signed & numbered limited prints titled, Running The Sunrise, were personalized by Doug Prather over a 3 day period!
These prints are not for retail sale and were available only at the AAEP Hernry Schein Animal Health booth.
Equine veterinarians, specialists and technicians from all over the world stood in line to receive this special print by Doug.
Doug also donated a 48" x 36" x 5/8" art panel Chromaluxe of Running The Sunrise to Henry Schein's Opening Reception drawing on the first evening of AAEP.
This beautiful sunrise images of horses running was photographed on the famous quarterhorse 6666 Ranch in Guthrie, Texas.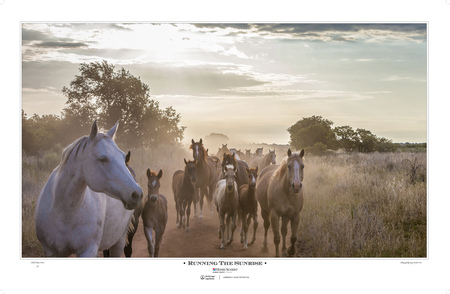 "Running The Sunrise" art print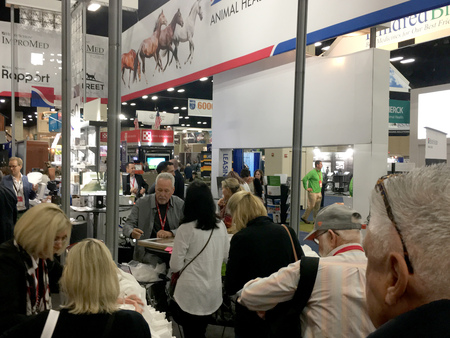 Lines formed each day for Doug's special print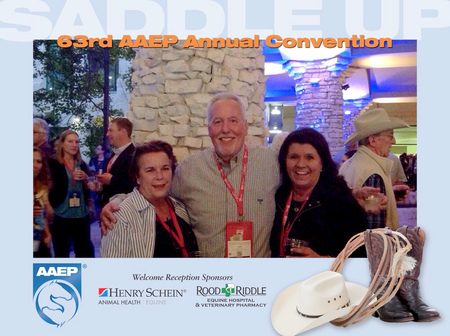 Great friends at AAEP Open Reception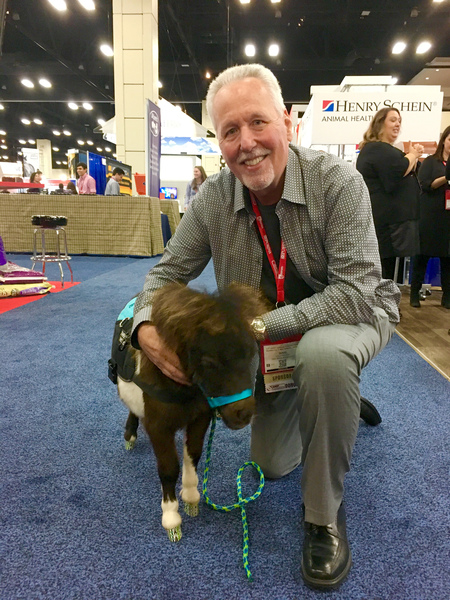 Doug meets a 24" minature horse at AAEP
Go back...