News
AAEP/Orlando Henry Schein Booth features Doug Prather's American Pharoah print
In the recent AAEP/Orlando Henry Schein booth, 1,300 signed & numbered limited edition prints of American Pharoah were personalized by Doug Prather over a 3 day period!
Equine vets, specialists and techs from all over the world stood in line to receive this special print by Doug. (They were all gone before the end of the show).
Doug also donated a 24" x 36" x 5/8" art panel Chromaluxe of American Pharoah to Henry Schein's Open House drawing on the first evening of AAEP.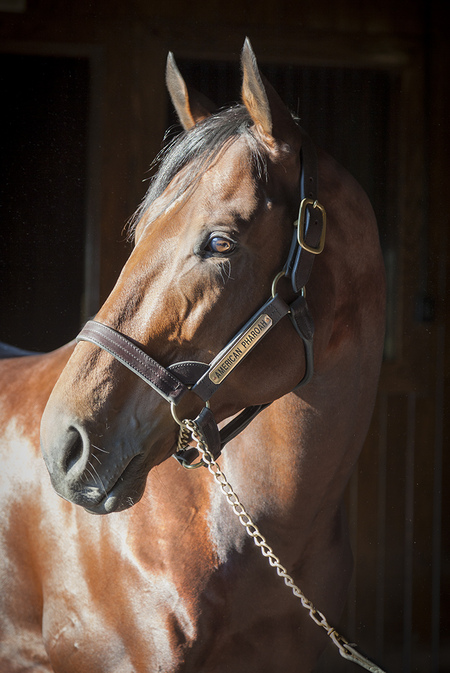 Doug Prather's "American Pharoh" print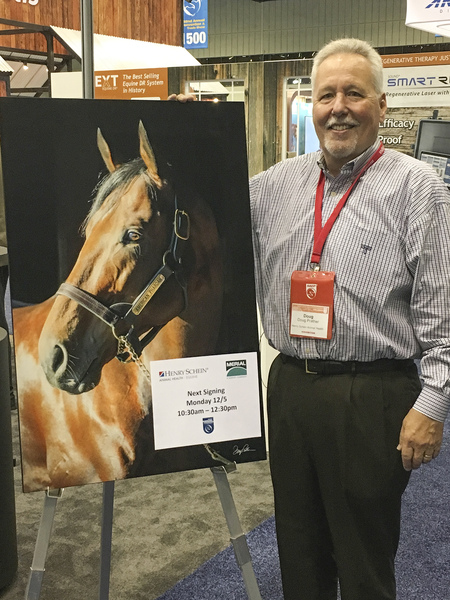 Doug with 24" x 36" American Pharoah Chromaluxe at the Henry Schein Booth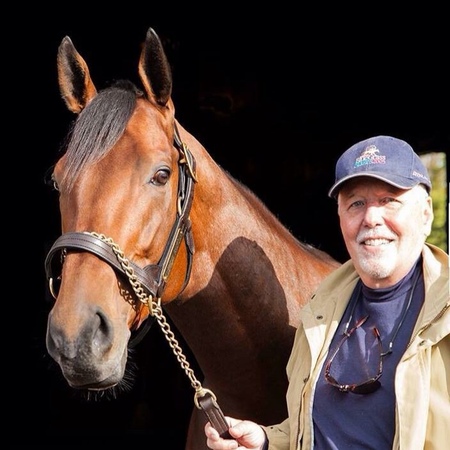 The art subject, American Pharoh, with Doug at Ashford Stud
Go back...